Jan. 20, 2013:

A 42" Tuneup


Recently Tom Clark's 42" was in my shop for some work.


At the end, I took some photos of the mirror using my knife edge tester. I have included one below, just to show the smoothness that can be achieved on a large mirror. Note the cable sling support and bright diffraction ring.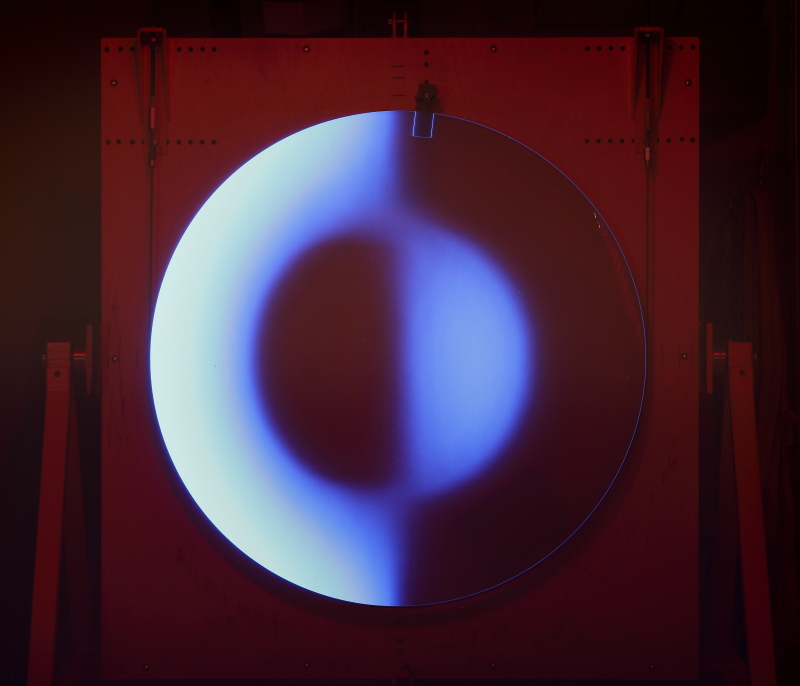 The small bright streaks at about 2:00 on the mirror are reflections off of an unmachined area on the back. The lighter "streak" extending from 2:00 to 3:00 is a shiny unmachined portion on the back where the glass was thinner at the edge of the Pyrex sheet. There is a matching unmachined area on the side opposite it.

Please check back for future installements of

"In the Shop"

.

Mike Lockwood
Lockwood Custom Optics