October 23, 2014:

Partial solar eclipse


All text and images Copyright Michael E. Lockwood, all rights reserved.
Here are my favorite solar eclipse photos from Oct. 23, 2014 event. All were taken with a 300mm telephoto and Canon 5D MkII on a tripod, using a filter from Baader solar film and mostly manual exposure and aperture control. I left the ISO at 400 throughout.

There were some gaps in the clouds, and the clouds made for very interesting photos. After thinking all day that I would not see the eclipse, the clouds broke up a bit, and I got bonus eclipse time.

At the last minute I hauled out my 100mm x 25 binoculars. I had made filters using the same Baader film for these binos for the 2004 Venus transit, and it worked superbly. Dave Thompson joined me shortly thereafter to watch.

The view of the eclipse through the clouds was beautiful, with subtle shadings visible on the sun and in the clouds. It was mesmerizing watching the tendrils of clouds pass in front of the eclipse. The photos below don't quite show as much detail as I saw through the binoculars.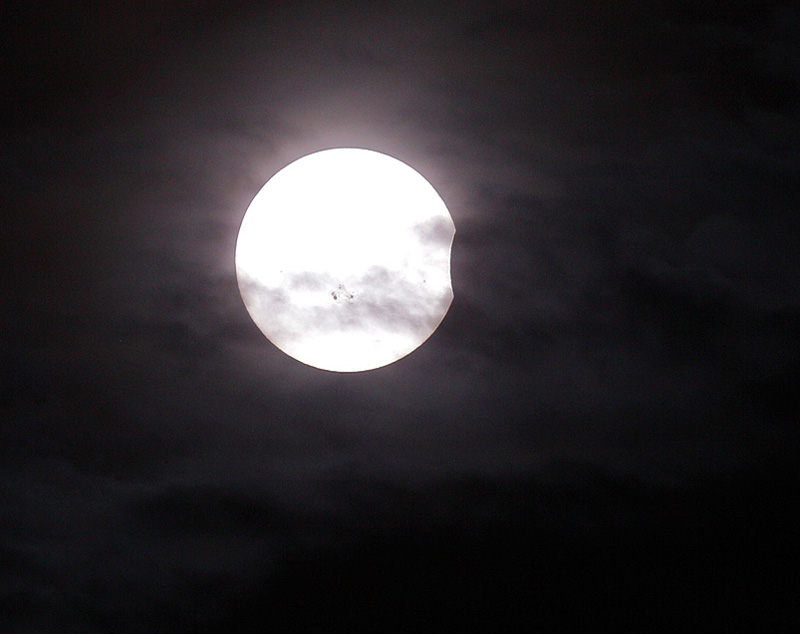 The above image shows the eclipse starting, just after ~4:30pm CDT.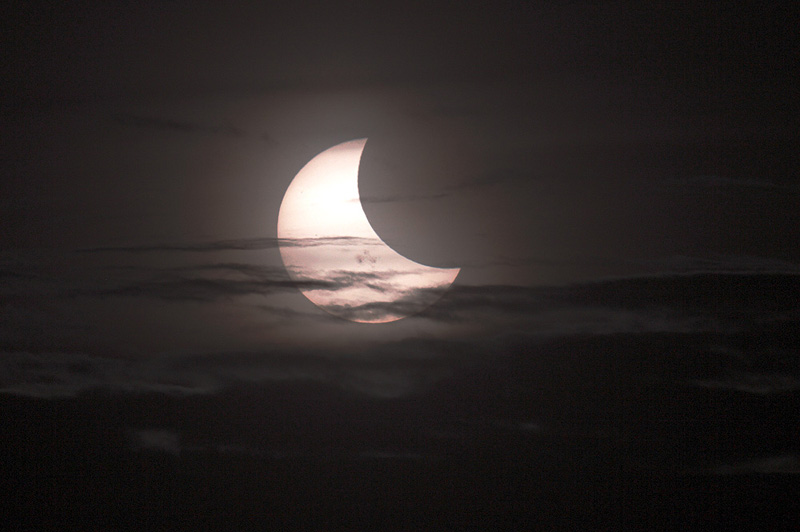 The shot above is an HDR image, a combination of three different exposures, done to bring out some of the cloud structure.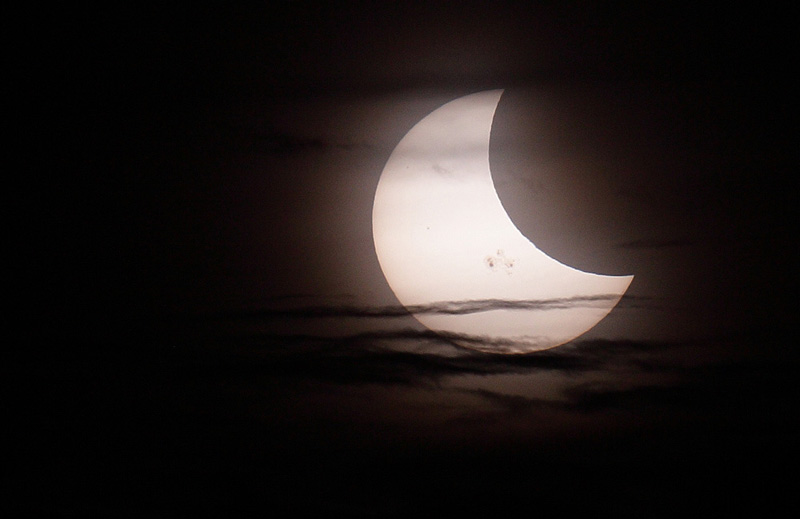 The last show is more of a closeup with some interesting cloud streaks. The penumbra of the sunspots is clearly visible, so I was pleased with what I got through the clouds.

Not bad for an eclipse that I thought I would miss. Now if I could just get over this cold/flu/whatever the hell it is.....


Please check back for future installments of

"In the Shop"

.


Mike Lockwood
Lockwood Custom Optics