The last few weeks have been interesting, and have seen the shop become more crowded. I thought I'd share a few images of just what is taking up so much room.

Just what could this delivery be?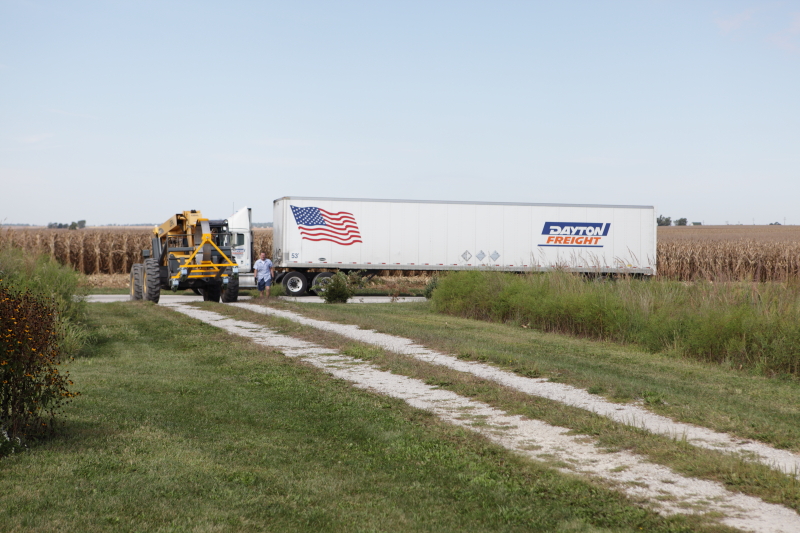 That crate looks pretty big! So big, and heavy, in fact, that I had to hire a local company to use this machine to unload it. They did so slowly, carefully, and safely.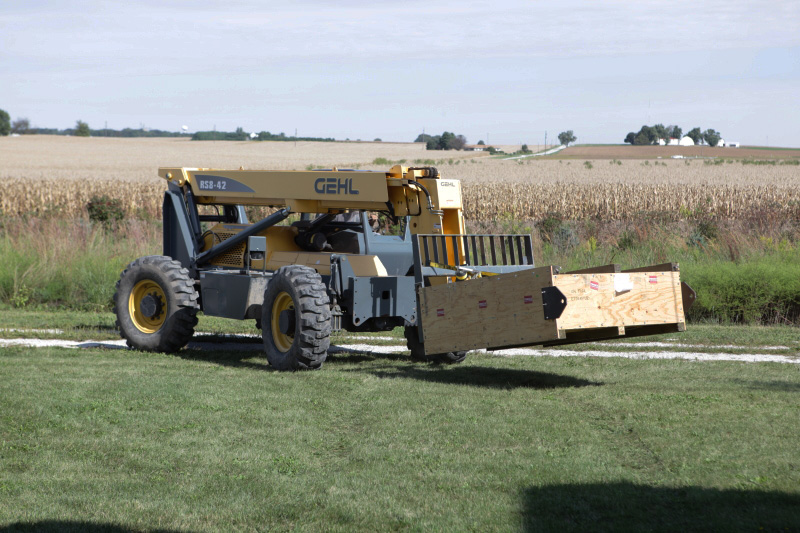 The crate is carefully brought through my overhead door.

You can see the outer doors, filled with sprayed-in foam that I built to better insulate the otherwise poorly insulated opening. These doors make it seem like (in terms of heat loss) there isn't even a door there. The only drawback is that they are a little bit unwieldy when the wind picks up here on the prairie.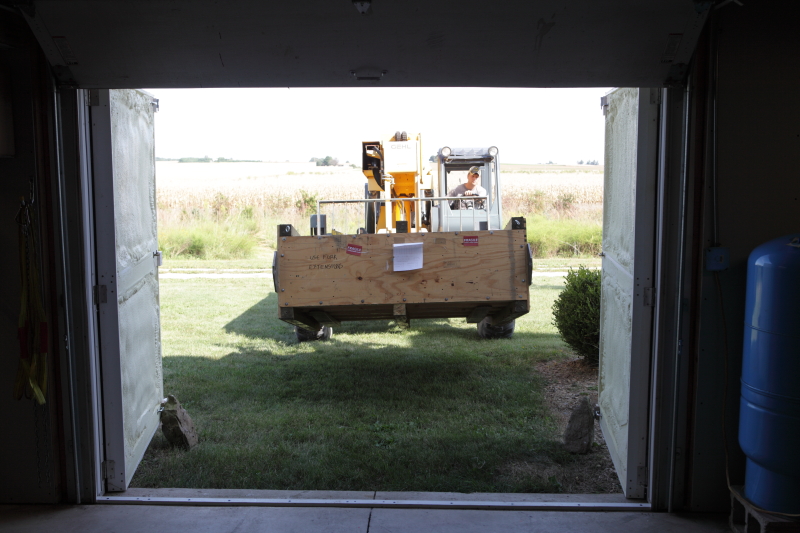 It's set on the floor, and the loader backs away....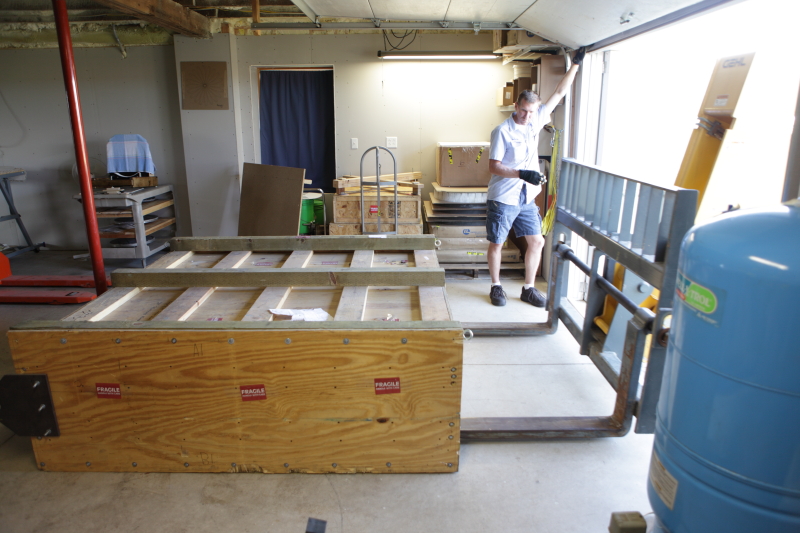 To lift the contents of this heavy crate, I had to buy a one-ton crane. It's adjustable in height, width, and length. It will come in very handy in lifting all kinds of awkward objects, like, say, a 50" monolithic mirror that is 8" thick. You can just see one quadrant of it in the crate behind the mirror.

The mirror weighs about 1200 lbs, the crate and mirror together are closer to 1700 lbs.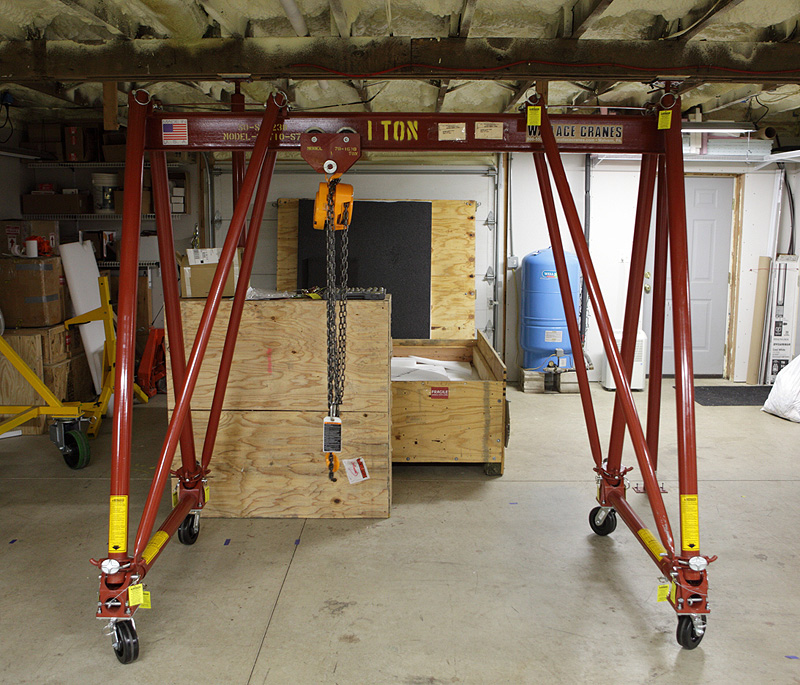 The mirror is now out of the crate and on the machine for polishing, after a LOT of preparatory steps, such as machine modifications, making tooling, etc. The empty crate was so heavy and large that my own tractor/forklift would barely lift it, but I was able to remove it from the shop for storage in my shed.

Yes, this project is a 50" monolithic mirror, 8" thick. It is very fast, and the ability to handle it, both physically and optically, represents a major step forward in my business, a step that I am now completely prepared for.

Really, the only new thing to me is the outer 7" of the mirror - I've made fast 30" and 36" mirrors before, but this one just happens to be a bit larger and heavier, and I don't want to drop it on my foot!

Stay tuned for future updates on this mirror.


---

Please check back for future installements of

"In the Shop"

.


Mike Lockwood
Lockwood Custom Optics