One day I was cleaning out my laundry room, and found a blue rope light that I had had for some time.

Feeling creative, I used it to illuminate the 50" mirror in my dark shop. The photo is below.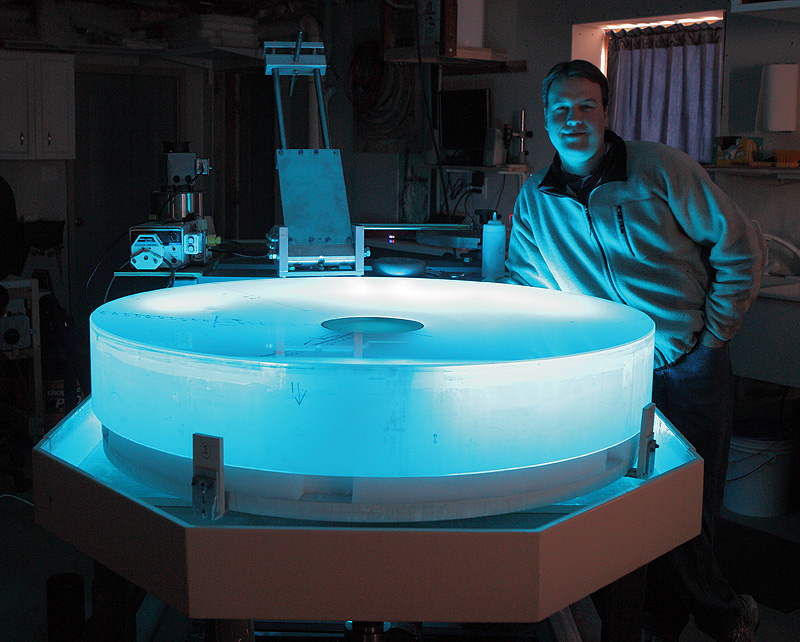 ---

Please check back for future installements of

"In the Shop"

.


Mike Lockwood
Lockwood Custom Optics