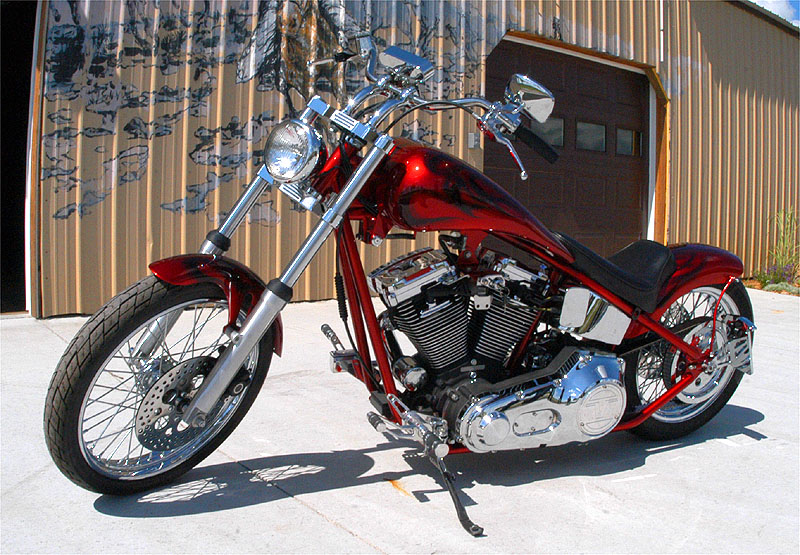 My second passion has been motorcycles. The above bike was co-designed by myself and Doug Werner. Doug did most of the fabrication, painting and assembly with just a little help from me. Doug owns and operates a custom bike shop in Garland, Kansas, located near Starmaster Portable Telescopes. If you like what you see, contact Doug and he can build your dream! E-mail Doug at this address:
dwerner1954@yahoo.com
Or call him at 620-224-2153.